---
hard to explain how I feel after watching this....>.<
http://www.gamespot.com/news/6272780.html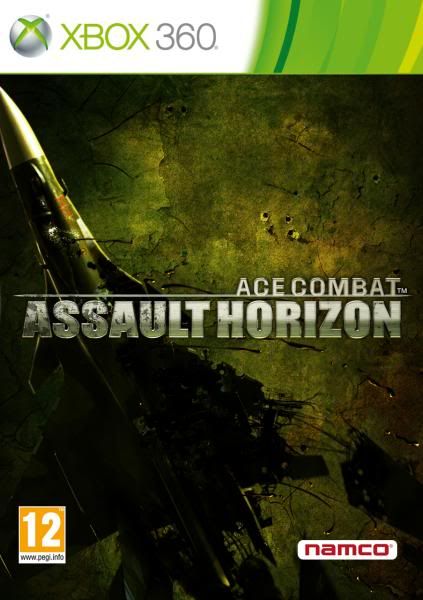 Cover release
http://www.thehut.com/games/platforms/xbox-360/ace-combat-assault-horizon/10238950.html
21st Jan 2011 on sale
Namco Bandai flight franchise returns to Xbox 360 and PlayStation 3 next year,
trailer shows helicopter battles, destructible environments.
Ace Combat fans can get ready to fly the
unfriendly skies
once again,
as Namco Bandai has today announced that
Ace Combat Assault Horizon will be released on the Xbox 360 and PlayStation 3.
Set for release next year,
the game will be the first console iteration in the series since 2007's
Xbox 360-exclusive Ace Combat 6: Fires of Liberation.
Assault Horizon will be the series' first flight on PS3
.
Namco Bandai confirmed single-player and
online multiplayer options
for Assault Horizon,
but few other details were given about the latest effort from series developer Project Aces.
A teaser trailer suggested the game will be a
rebirth
for the franchise,
with one quickly glimpsed text message at the outset promising,
"This one's a game changer."
The clip showed dogfights through downtown skyscrapers that jettisoned debris when struck with missiles,
helicopter battles
!? XDD, and turret-gunning sequences.
While a new Ace Combat hasn't been seen on consoles in nearly three years,
...